Pizza Delivery Buffet Restaurant Celina Prosper Gunter Texas Jimbos


FREE DELIVERY
Here at Jimbo's Pizza in Celina we believe that a happy customer is a loyal customer. We are focused on giving you the best quality pizza for the best price. Making pizza is our passion and we would like to share that with you. We have a numerous selection of buttery flakey mouth watering pizzas. We have also added new specialty pizzas to our menu giving you the ultimate choices when choosing which pizza best fits your needs, whether it's a super bowl party, birthday party, graduation party, or even just a Sunday get together we are able to accommodate.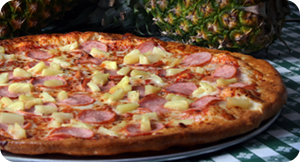 We are a small town pizzeria and we wouldn't have it any other way. We love the loyalty of our customers and the support from our community. We also take pride in our tradition here in Celina as far as our athletics programs long winning tradition and the great academics Celina ISD provides for the community and we want to show our support in return.
We deliver to the entire area of Celina including Gunter, Prosper, and Weston. Jimbo's is proud of the pizzas that we make and ensure quality as well as satisfaction to our customers. Pizza is more than just bread, sauce, and cheese thrown together with meat on top; it is a delicate process that we take very seriously. Have you ever been to a pizzeria and just been overwhelmed with the aroma and atmosphere of the place well at Jimbo's that is what we strive for, a great environment with great pizza and great people. So the next time you are craving a pizza and are tired of only having a limited selection to choose from ask about our specialty pizzas or if you just want an old fashioned cheese pizza give us a call and ask about our many options we have available.
We now accept Visa, Discover, and MasterCard.